Mouflon Sheep Hunting in Spain
In the 19th century, Iberian Mouflon Sheep were introduced to Spain from Corsica. The mouflon have keen eyesight and possess a wariness that makes them an exciting challenge to hunt. The mouflon live in large herds which is led but a dominant ram.
Iberian Mouflon Sheep hunts in Spain make for a great add on to any of the ibex hunts and a Mouflon Ram is great trophy to add to any gallery. The dark reddish colored bodies and heavy based horns along with the remote areas they live make for a true mountain adventure while in Spain.
I will personally attend all hunts to guide groups through travel and hunt details on Spain big game hunts.
For questions on these Spain hunts, call me directly at 1-780-621-7989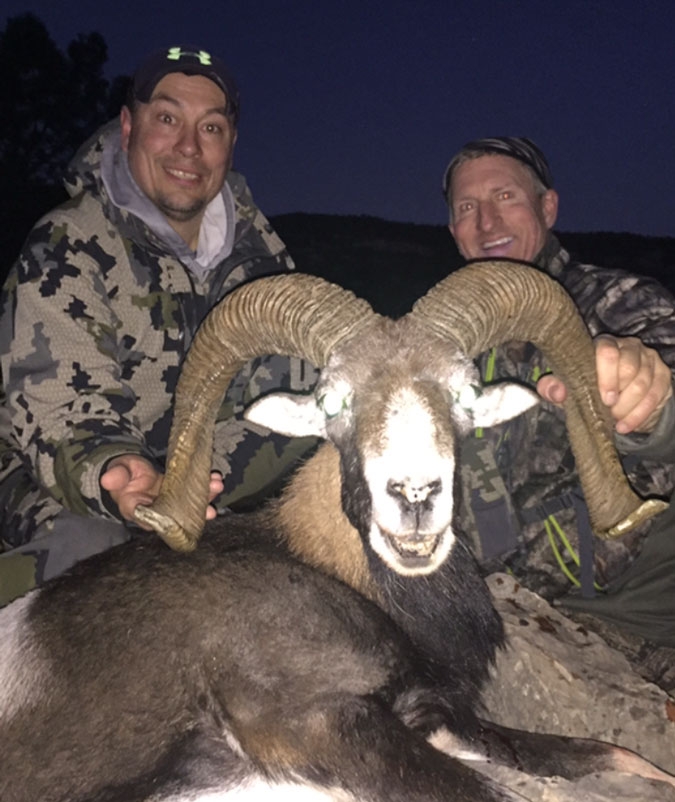 Trophy Mouflon Sheep Spain
Mouflon Sheep Hunts in Spain
We have concessions in Spain for excellent mouflon rams without having to travel to Central Europe to collect this highly prized trophy. Our hunts are organized either in open or enclosed areas, both of which provide the possibility of obtaining excellent mouflon ram trophies. The hunting grounds offered to our clients are selected for the availability of quality specimens of optimum age and maximum trophy value. Both representative and prime-quality specimens are available, depending on the hunters' preference.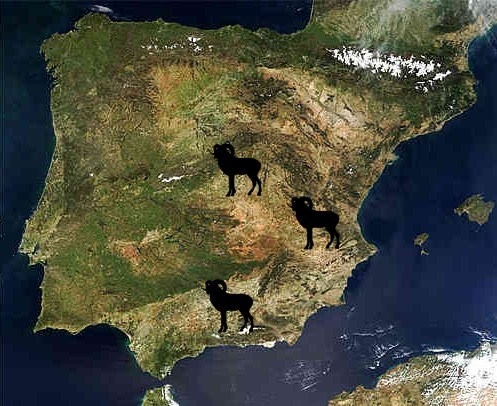 Mouflon Distribution
Mouflon Sheep Hunting Location
Mouflon may be hunted throughout the open season from October - May. A good date to hunt excellent trophies is the rut when males are more visible and easier to locate.
Trophy rams can be found throughout Spain but most hunting takes place in central areas.