New Zealand Trophy Big Game Hunting Consultant
We here at GBO are extremely happy to relate to one of the best and longest standing outfitters in New Zealand for trophy red stag hunts, Himalayan Tahr, alpine chamois, fallow deer and Hog hunts along with numerous small game animals.
You will be met at the Christchurch Airport, South Island, New Zealand. Then be Driven to the beautiful custom built 11000sq foot lodge. If you shall choose you can also stay in a hotel to relax after a long flight in a hotel and then be taken to the lodge the next day.
Our outfitters accommodations are among some of the best in the world, the gorgeous lodge has been custom designed, and man made, huge area for relaxing after your successful hunt to tell stories with other hunters and family.
New Zealand is a great place to take the whole family on the adventure as there is a huge abundance of animals and lots of area to hunt. The Red Stag is the largest in New Zealand and defiantly one of the most sought-after animals, Next is the Tahr, fallow and chamois that New Zealand has to offer.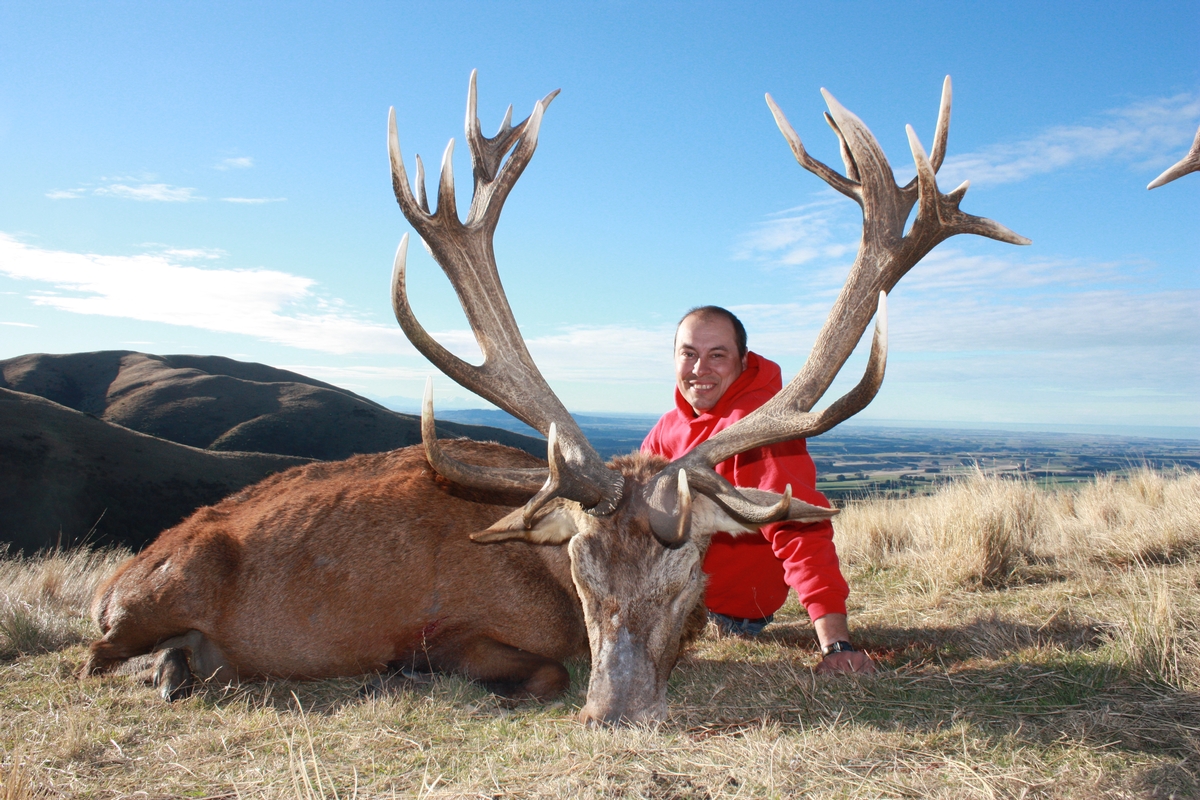 Red Stag Hunts
New Zealand is the pinnacle for Red Stag and the outfitter We work with offers hunts from management quality bulls through to Stags scoring 700 SCI plus. Stags are unlike North American Elk as they are all different - some are more typical horns, and some others have drop tines, multiple points off a point etc. We take a lot of time scouting and evaluating our trophy Stags.
Red Stag "roar" (rut) from mid March to the end of April each year. Our Stags have massive heavy beams, exceptional length of tines and some have drops and other non-typical features. We grade our Stag hunts according to SCI score. You will have the choice of which grade or scoring stag you want the opportunity to hunt for or whatever stag catches your eye on your hunt.
Each day it is not uncommon to see and have the time to study many trophy class Stags. You can choose to upgrade your Stag hunt at any time during your hunt.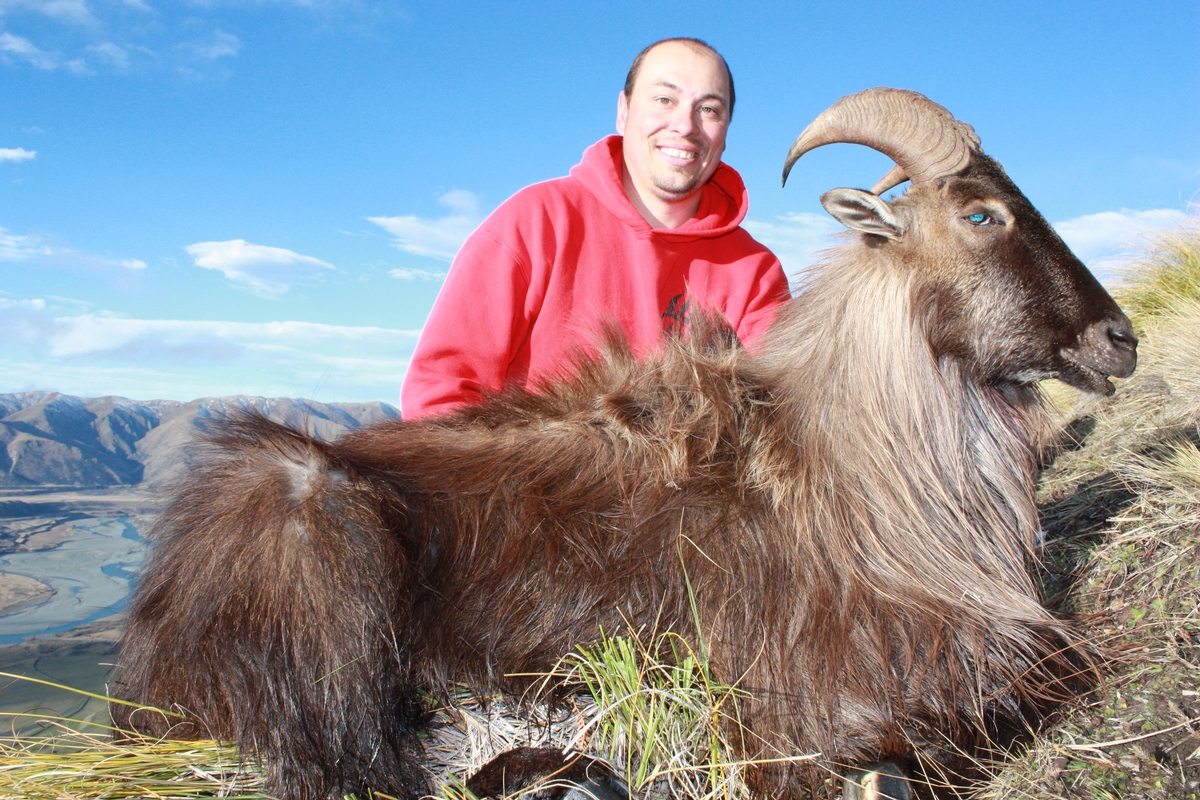 Himalayan Tahr Hunts
Tahr are considered by most of us hunters as little grizzly bears, the strong body and huge gorgeous coat makes them one of the most gorgeous mountain goat alive with an average of 8 years old it allows the horns to grow to nearly 12.75 inches long.
In New Zealand we can hunt Tahr all year long - for the best skins, we recommend hunting April through September.
While hunting tahr out of helicopter is totally legal in New Zealand it is a difficult way to age the Billie's and check the coat of the animal that is why We prefer to do our Tahr hunts on foot, as we consider this to be one of the best international mountain hunts available.
The success rate on a bull tahr hunt is basically 100% from season to season. We spend a lot of time on the hill ageing the trophy bulls and selecting good skins for mounting after.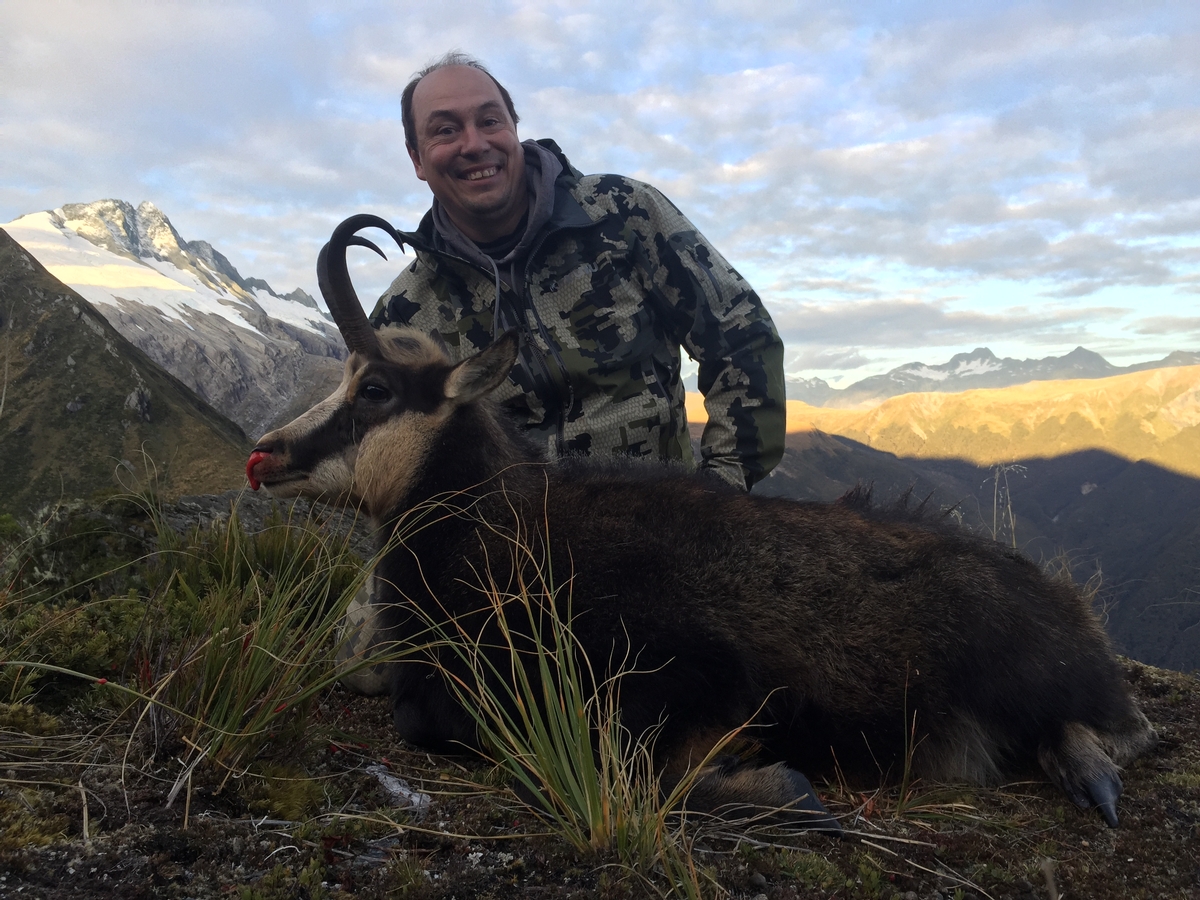 Chamois Hunts
New Zealand South Island is home to the Alpine Chamois.
Our outfitter hunts the alpine Chamois in different ways including foot hunts & helicopter access. New Zealand has the only population of Alpine Chamois in the Southern Hemisphere.
To be considered one of the more challenging chamois to be hunted is the alpine chamois because of the places they live, the rigid rocky cliffs and extreme high mountains make a perfect home for the animal, That is why helicopter access to the animals is a great way to get into the hunt able areas, you can if you choose hike into these areas but numerous days need to be added onto the hunt and you must also be in great physical shape to endure these mountains. A Mature old Billie makes for a very rewarding hunt and adventure.
They are a beautiful mountain species and make a very attractive addition to anybody trophy room.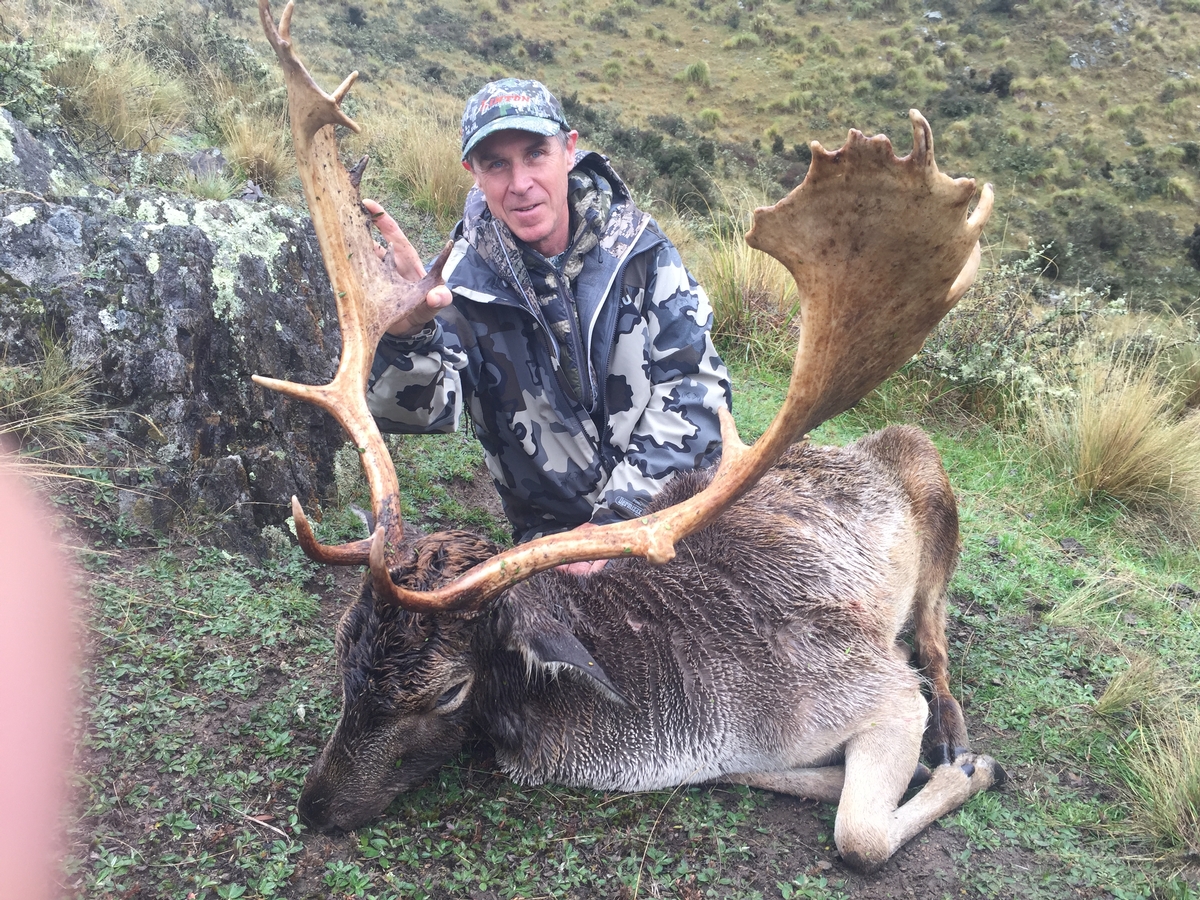 Fallow Deer Hunts
Fallow deer are a lot of fun to hunt and can be hunted on your Red Stag Hunt as they also rut in mid April to May.
This beautiful and colorful species of deer were introduced to New Zealand in the 1860's. They are very distinctive and unlike any other deer due to their palmate antlers and very aggressive fighting during the rut period of April/May each year.
Our herds of fallow deer have different color phases and horn growths These range from white, spotted to coal black. Fallow are fun to hunt, when in rut, they "croak". And it sounds exactly like a huge frog, in fact that's what I thought the noise was the first time I hunted them, now they are a favorite for most clients as an add on species.