Beceite Ibex Hunting in Spain
We are 100% success on Beceite Ibex in Spain for the past few years. Due to the quality game management in Spain, we will continue to be 100%. Please call us and we will assist you on your Spain hunt. We can accompany hunters on hunts in Spain for those interested.
Beceite Ibex Info for Spain Big Game Hunting at Garrett Bros Outfitting.
You will be hunting with myself, Pat Garrett on all of these Spain big game hunts. For questions on these Spain hunts, call me directly at 1-780-621-7989
Jims 2019 Beceite Ibex
The Beceite Ibex Hunt
Beceite Ibex hunts in Spain are known worldwide due to the impressive horns the Beceite are adorned with. The Ibex horns size & width make the beceite Ibex a very sought after trophy in Spain. The male & females do not mix normally and reside in separate herds but during the rut they converge. The Beceite Ibex rut starts in late autumn and coincides with the hunting season. The rut brings intense action as males vie for females and spectacular fights are frequent.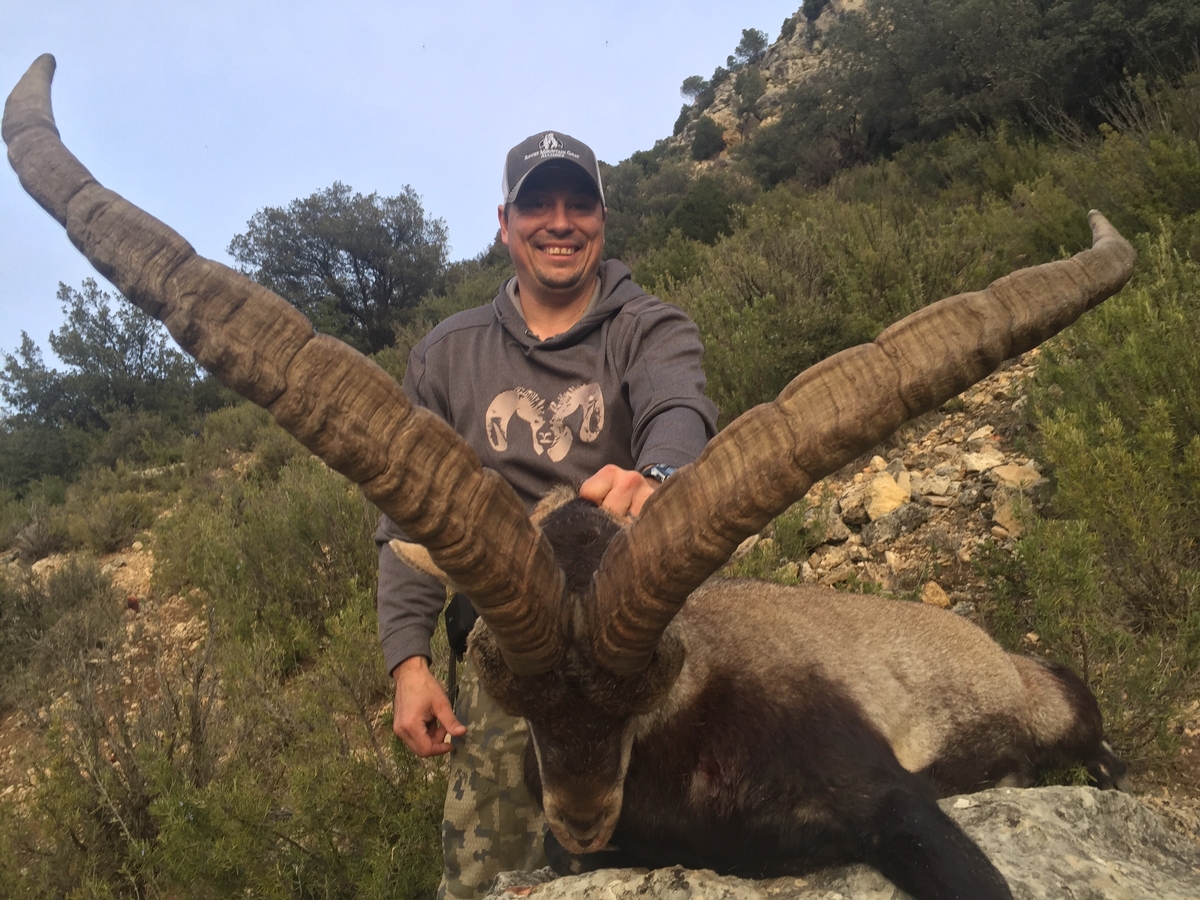 Trophy Beceite Ibex
Description of Beceite Ibex
Beciete Ibex is the largest of the Ibex in Spain, larger than the subspecies found in Ronda & Sierra Nevada in body and horns. During the summer season beceite ibex hair is short and dark grey. As winter sets in, the ibex hair begins to thicken and black spots appear on the chest. Males & females both have horns but the males are much larger. The male horns are large and ringed with a wrinkled surface. They horns grow vertically and trophy males are 10-14 years old.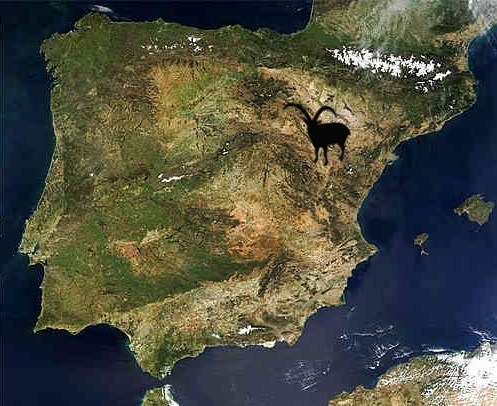 Beceite Ibex Location
Beceite Ibex Hunting & Distribution
Beceite Ibex Distribution in Spain
The majority of Beceite Ibex in Spain can be found in the Tortosa-Beceite mountain chain. This mountain chain is located in northeastern Spain in Teruel and Castellon provinces.
Hunting Methods
Rifle or archery hunts are available. The hunting method is arranged by stalking in National Reserves and in private game reserves. Hunting season is from October to May. Lodging is provided in first class mountain lodges very close to the hunting area.