Gredos Ibex Hunting in Spain
The Gredos ibex is the king of Spain who lives in the rugged rigid sharp mountain tops over looking his kingdom, His big black body with strong muscular build makes him a perfect Mountain animal, he can maneuver through the crevices and cracks of any mountain when he needs too.
Although Gredos ibex live in the rocky slopes they are easily detected because of there color and not super spooky so stalking them behind cover makes for a great hunt, which we are 100% success on our Gredos hunts.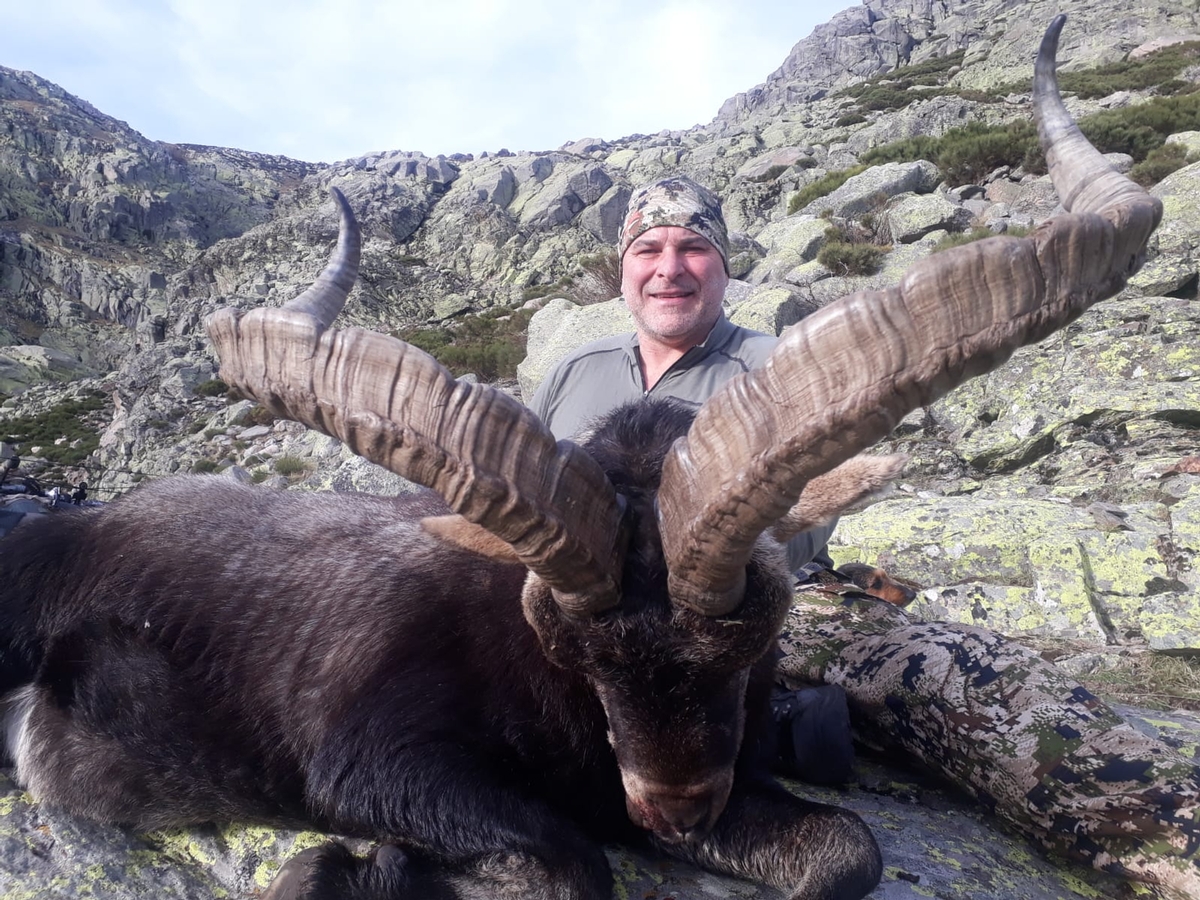 Bryan 2019 Gredos Ibex
Travel Info
For the Gredos ibex you will fly into Madrid Spain where we will pick you up and travel 2 hours to the hunting destination, each morning we will awake to hot coffee and breakfast before meeting by up with our guides and heading out in search of the Gredos ibex.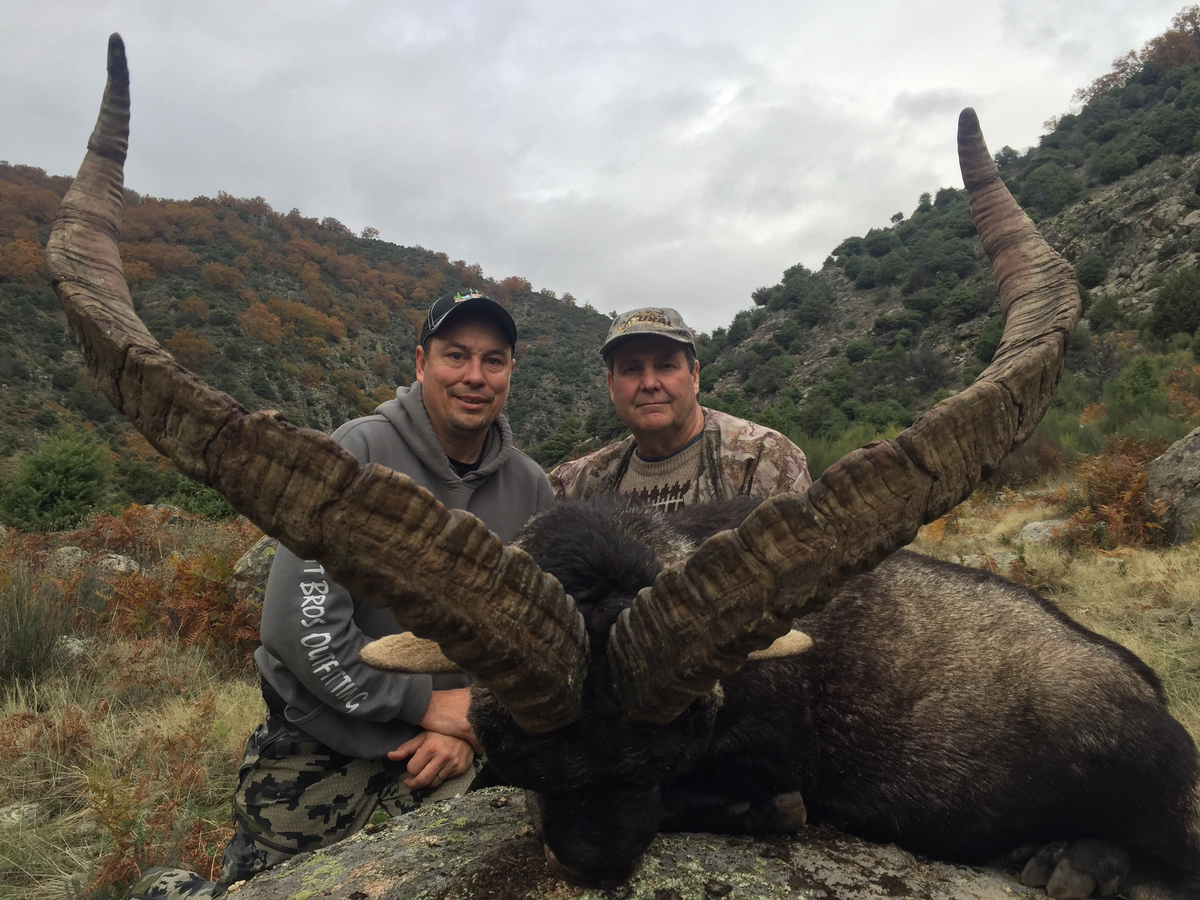 Daves Trophy Gredos
What To Expect
You will always have a guide and ranger with you at all times so using a day pack is all you will need on these hunts and return back to our villa or hotel in the evenings,

We try to put our hunters to in the range of 100-200 yard shots in the Gredos ibex to ensure a perfect stable opportunity to harvest.

Every single ibex is professionally skinned and caped our and delivered to our preferred Taxidermist for final preparations to be handed off to our shipping agent we use, Spain is a very friendly country for all hunters and animal preparations once your ibex are harvested.
World Record Gredos Ibex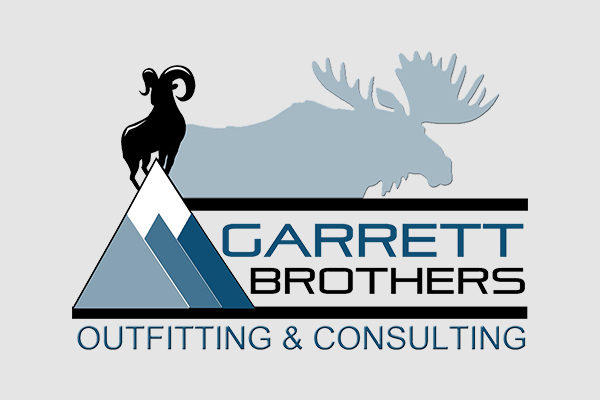 Contact Us
You will be hunting with myself, Pat Garrett on all of these Spain big game hunts. For questions on these Spain hunts, call me directly at 1-780-621-7989