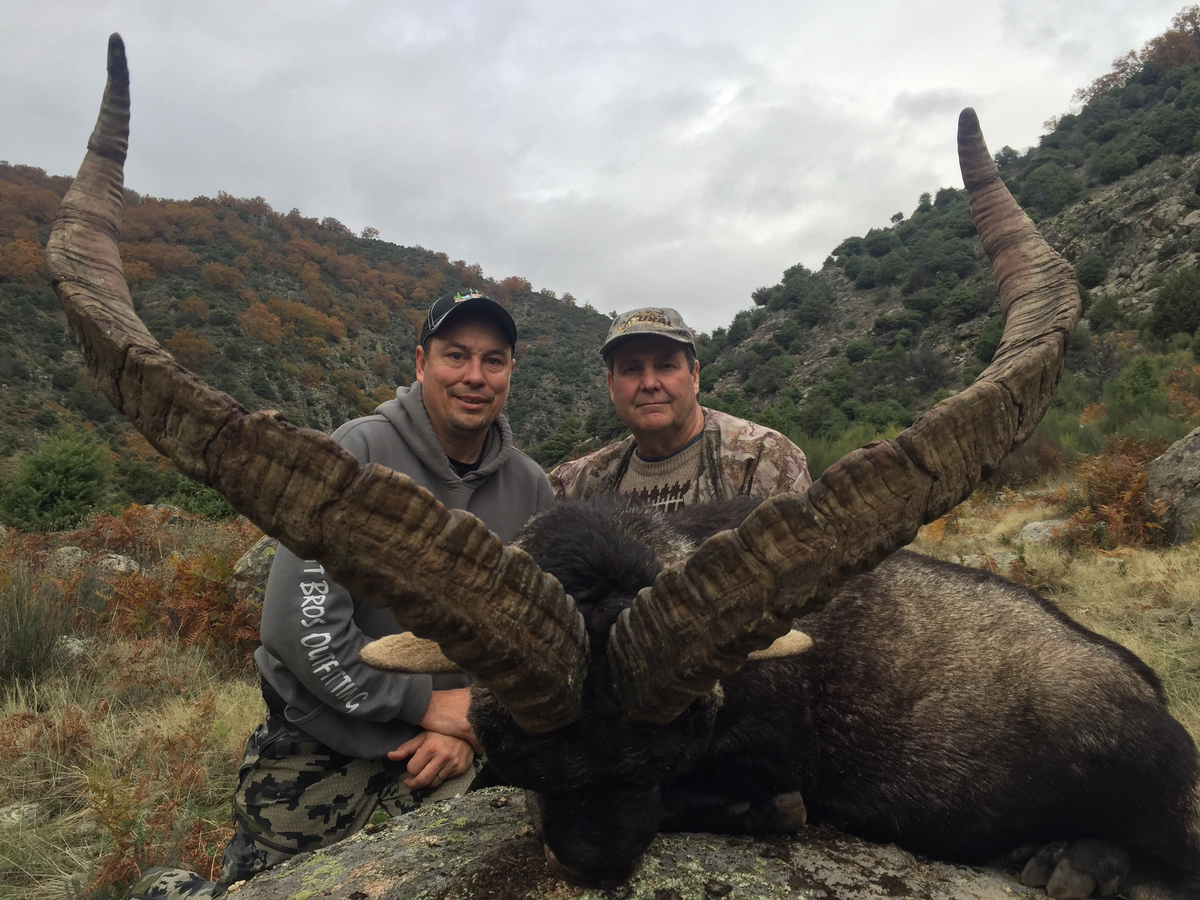 You will be hunting with myself, Pat Garrett on all of these Spain big game hunts. For questions on these Spain hunts, call me directly at 1-780-621-7989
Gredos Ibex, Beceite Ibex, South Eastern Ibex, Ronda Ibex, Mouflon Sheep, Pyrnese Chamois, Cantabrian Chamois
Spain is a beautiful and historic country to visit, and the luxurious accommodations make this a great destination for not only individual mountain hunters, but also couples and families. The ibex in Spain are sought after by many hunters from all over the world because it is an easy hunt and can be finished a 2-3 day per ibex. The game management in Spain is considered the best in the world and as the games keepers have done a great job managing and protecting all the mountain ibex there and, above all, mountain hunting enthusiasts can harvest 7 different species towards there Ovis and Capra world slams.
The shape of the horns and the color of the hide distinguish 4 sub-species of ibex that get their names from their respective places they live in.
I work directly with 2 outfitters that hunt in the best private trophy quality areas, as well as the famous Spanish National Game Reserves that are well known for extremely good management and trophy quality of Gredos and Beceite ibex, I have been 100% successful with all my hunters on our Spanish hunts.
The outfitter will meet you at the airport with all the paperwork required for importing your guns, as well as the necessary licenses and permits. The outfitter or guide will accompany our clients throughout the whole adventure and hunt until the moment of departure. 4×4 trucks are used to access the areas the ibex live in.