Mexico Trophy Big Game Hunting Consultant
Mexico big game hunts by Garrett Bros Outfitting.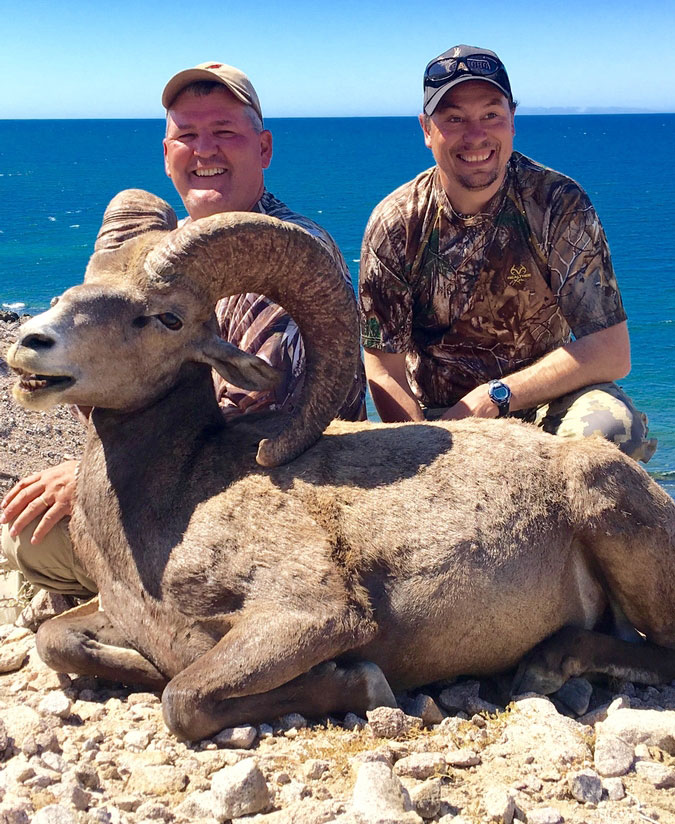 Gary 2018 Desert Sheep
Mexico Desert Sheep Hunts
Mexico and desert sheep go hand in hand, Sonora has been a great place for us to operate in for the last 7 years as many clients have achieved there grand slams with a desert sheep with us, usually in the past the deserts sheep was always the last of the 4 rams that we would all harvest but with the rising cost of the Stone Sheep and Bighorn the Desert Sheep is actually the second ram people harvest for there grand slam of sheep as our tags are guaranteed and there is a very good abundance of rams in Sonora now. This is a very enjoyable hunt coming back to the ranch house to a home cooked meal and soft bed every night after glassing and stalking these majestic rams, Rams can be harvested in the 160-175-inch range on these hunts and are a guaranteed opportunity to see rams.
First, we will get to base camp by vehicle and usually access the areas by cut roads through the cactus then the final stalk will be by foot. It is a great hunt to get out of the cold winters and head to Mexico is search of a big old ram. We accompany all our hunters on these hunts so there is never any problems or confusion, I speak Spanish, so communication isn't a problem either, make sure to call me as I only work with the best outfitters in Sonora and I have a great reputation on these hunts and in Sonora.
Mexico Coues Deer Hunts
Coues deer are found in a variety of states but specially in Mexico, they are considered by many to be the ghosts of the desert as in an instance they can just vanish in the cactus and choy bush. They are the smallest of the 5 species of deer and are challenging animals to harvest. The best time to hunt the Coues deer is in January when the rut is on. So, it's a perfect way to escape the winter and head to Mexico in search of the elusive Coues deer.
The use of 4x4 vehicles with high racks is a great method to use in Mexico as you can get high enough above the bush to see the deer. High hills are also a great way to hunt the Coues and locate them, many hours of sitting and glassing for them on these trips. On these 5-day hunts Usually we stay in ranch houses or tents on these hunts and can be combined with mule deer or desert sheep.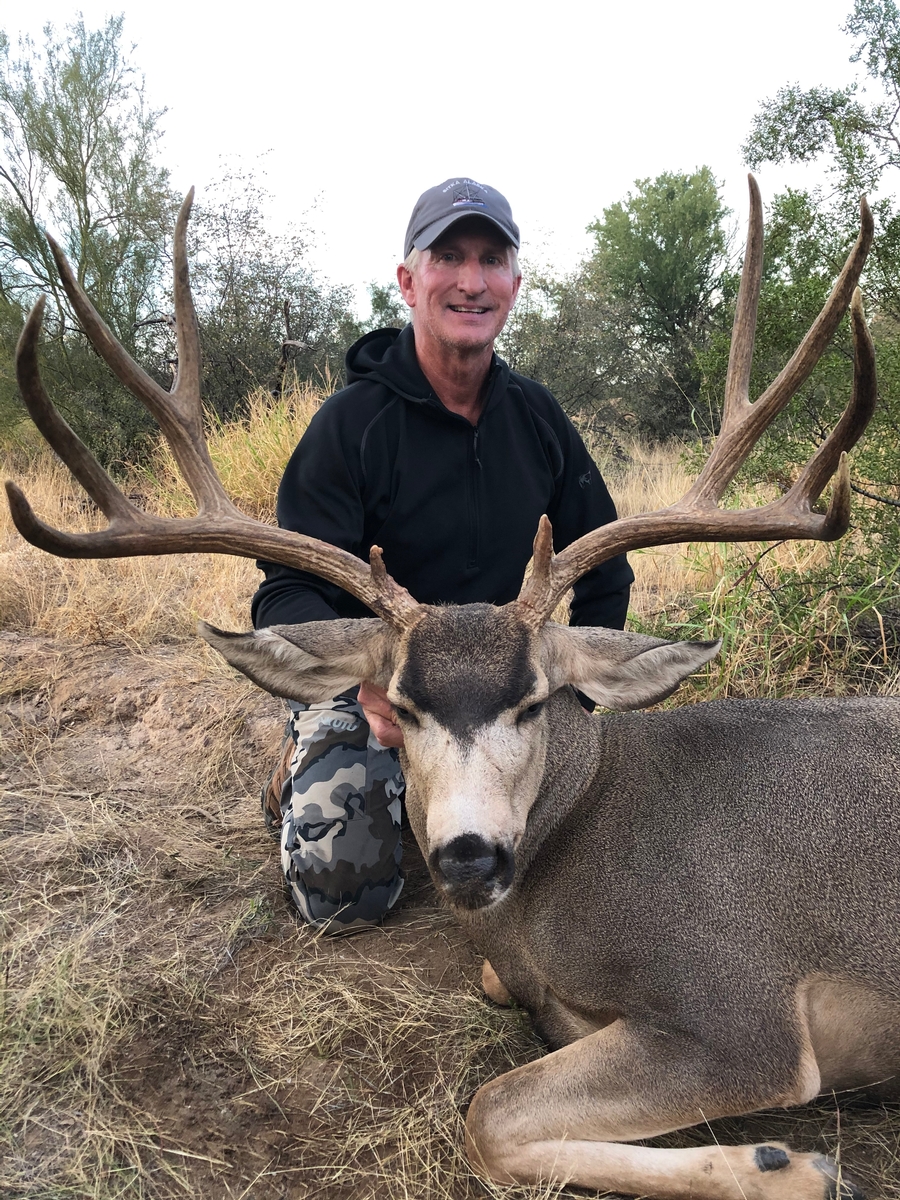 Jims 2019 Mule Deer
Mexico Desert Mule Deer Hunts
January in Sonora is when the airport is full of excited and anxious mule deer hunters as Sonora is one of the best places in the world to hunt mule deer, It's a great place for the deer to grow over 200 inches in some places, the use of a high rack and 4x4 trucks is the best way to hunt for these big old bucks, January is when the peak of the rut is and bucks that have never been seen before come out of the woodworks, and that's when we are waiting for them to show and the hunt is on, I have been operation mule deer hunts in Sonora with great outfitters for a number of years and have harvested some true giant bucks, Call me if this is a great winter getaway you have always dreamed of in Mexico.